We all lead busy lives – be it work or school we can all get swept up in getting things done that sometimes we just need to take some time to relax. One of the best ways to relax, at least in my opinion, is just to put on something comfy, grab some popcorn or a hot drink and watch a movie. Movies are a great way to relax because they allow you to be comfortable and not focus on anything work related – all you have to do is eat your snack and get swept away by the story on the screen. That being said, sometimes it can be tough to get to your movie night because you are stuck picking a movie. There are thousands of movies out there in different genres, and sometimes that magnitude of choice is just overwhelming. If you find that you aren't feeling up to spending time searching your movie collection or pouring through streaming sites, here are some awesome movies that you can watch (so that you don't have to waste your chill time finding a movie – you can just go right ahead and start)

P.S. – these are just suggestions of mine. They may not be everyone's cup of tea so just keep that in mind when you read. You can take them or leave them as they are just there in case you don't quite know what to watch. Enjoy!

Blended
This is one of my favourite movies, and I recently introduced it to my dorm mates, who all loved it. Not only is the cast amazing (with Drew Barrymore and Adam Sandler) but it is a movie that will have you in stitches the whole time. This is a great movie to watch because it is quite light – there is humour throughout the movie to get you laughing and a charming love story for those who love rom coms. One reason why I think it is such a great film is that it is based in South Africa, my home country and the way all of these American characters react to being in 'Africa' is genuinely hysterical. If you are just looking for a laugh, then this is your movie.

Shazam!
I'm not usually a massive fan of DC movies, but my opinion did a swift 180 degree turn when I watched this movie. Shazam is new to the movie circuit (so you should still be able to watch it cinemas) and it is a great watch because it ticks so many boxes. Action? Tick. Comedy? Tick. Superheroes? Double tick. Go treat yourself to this truly unique superhero movie, about a little kid who can turn into a god-like superhero simply by saying Shazam! Just don't forget to stay until the very end for the two cut scenes, the last one being right at the end of the credits. Shazam!

Bohemian Rhapsody
A breathtaking combination of sound and acting, Bohemian Rhapsody will bring tears to your eyes and have you up and singing along to all the Queen songs in this beautifully made movie about Freddie Mercury's life. This movie is a celebration of the incredible music Queen created, but also of the phenomenal person that Freddie Mercury was, breaking stereotypes and redefining known conventions. The reason why this is such an incredible movie, especially for Queen fans, is because of the attention to detail the movie took in making things as close to original video footage as possible. If you didn't know any better, you'd probably think that it was Freddie Mercury himself on the screen instead of an actor. If you are looking for a beautifully made movie with incredible attention to sound and detail, then this is your movie for tonight.

Crimes of Grindelwald
Calling all Harry Potter fans, if you haven't discovered the fantastic beasts movies, then I am introducing them to you now. This isn't just a movie for Harry Potter fans though. Based before Harry Potter is even born, JK Rowling has thrown us back into the wizarding world during the times before the great wizarding war between Dumbledore and Grindelwald. This is a beautifully made film (the second movie in the series so remember to watch Fantastic Beasts and Where to Find Them first if you haven't already) that is packed full of action and will have you on the edge of your seat right until the end. If you're in the mood for a gripping and magical action movie, then this is definitely the one for you.

Crazy Rich Asians
Who doesn't love a forbidden love story with traditional family values and an obsessive mother? Another relatively recent movie, this one throws you into the world of rich, traditional Asian families in Singapore where the heir to the Young Family fortune, Nick, is in love with an American-born Chinese woman. This movie, although not entirely accurate in terms of cultural representation, is a laugh-out-loud movie with hilariously lovable characters that you can't help become invested in. If you enjoy movies with a hefty dose of romance and comedy (and an unusual but hysterical best friend), then you should get cracking and start watching.

Deadpool
Now I'm not really into violent films, but Deadpool is just in a league of its own. As Deadpool himself says, this movie is a "love story" … A love story that just so happens to be swept up in action, violence (quite a lot of expletives), superheroes and humour that will have you rolling on the floor in tears. The reason this movie is so great is because of the character Deadpool himself – who is just so comic and fun-loving that you can't help but laugh even in the serious scenes. Just a warning though, if you can't handle violence or bad language, then this movie isn't for you. A superhero movie for the ages, you will fall in love with this funny and somewhat disturbing character, especially during his asides as Deadpool is continually breaking the fourth wall to give you his sarcastic, dark humoured opinion on what is going on.

How to Train Your Dragon 3
A perfect end to the series, this movie is adorable, funny and a beautiful story about love and friendship. For those who aren't familiar with the preceding two movies (which you should watch because they are so cute and fun and will just put a smile on your face), the series follows a Viking (named Hiccup) and his night fury dragon (Toothless) and their incredible bond of friendship. Now before you sneeze at this choice for being an animated movie, let me tell you why you will love it. You will love it because the team of dragon riders faces a new enemy more dangerous than any others, so there is the action, the dynamic between Hiccup, Toothless and all of the others is hilarious, so there is the comedy, and not only is the romance between Hiccup and Astrid still alive and well but Toothless has a love interest of his own. But if you're still not convinced, this movie has dragons in it. That is all the reasoning you need.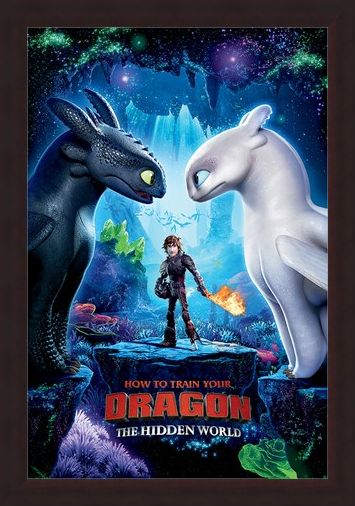 Incredibles 2
Fourteen years after The Incredibles hit theatres and wowed the world with its superhero family, Incredibles 2 arrived, and it was well worth the wait. This movie is truly a display of how incredible (pun intended) animation has gotten in the last decade, with them now going so detailed they show the lint on Bob's shirt and the age lines in his forehead. Besides that, this is an excellent movie for you to watch because it is empowering and very modern. With the gender roles swapped (Bob being the house husband and Helen taking the spotlight as the 'breadwinner'), this movie is a beautiful portrayal of the forward-thinking the world has started to use. However, if you don't watch this movie for any other reason, watch it just because it has a superhero baby that battles a racoon and a fashionista named Edna. Case closed.

Ocean's 8
Some people were not a fan of the Ocean's movies going in an all-female direction, but if you ask me, this film was terrific. Debbie Ocean has been planning the ultimate jewel heist for over five years, and now she is finally ready to put into action – with her all-female team of the best in their fields. While it isn't quite like the other Ocean's movies, this film is full of girl-power, brilliant planning, humour and teamwork. These talented, gorgeous women will have you hooked right from the beginning with their charm and kickass attitude so if you are in the mood to join one of the greatest jewel heists in history, this is the movie for you to watch tonight.

Harry Potter marathon
Okay, yes I know that this doesn't count as just one movie, but I couldn't leave it out. If you are looking for a movie to lose yourself in, then any of the Harry Potter films is the one for you because I don't think anyone can resist falling in love with the magical wizarding world that JK Rowling has created for us. These movies are also satisfying for anyone, as they have elements that dip into all of the genres. The reason why I have put the whole series down though is that then you will have movies for quite a while or movies that can keep you going for an entire weekend. If you really want something to brag about to your friends, then try doing a genuine movie marathon and watch all eight films back to back, only stopping to refill snacks and drinks and go to the bathroom. It is a series that you can so easily fall into and become absorbed in so whether you watch one a week or all of them in one weekend, you should join the wizarding world of Harry Potter.

Marvel Marathon
Again, I know that this is kind of cheating, but there is a different reason for including this in the list. Avengers End Game will be hitting cinemas in less than a week as the end of this Marvel Chapter, bringing everything that has happened in the preceding 21 movies altogether and to a majestic close. Marvel has created something truly unique with their movies and so, if you want to be ready for End Game, then I highly suggest you go right back to the first Iron Man and get your popcorn ready. Just note though, some of the movies are more crucial than others (and there are some movies that you could skip because they are not terribly important) but this is basically an excuse for you to watch superhero movies that have incredible action sequences, romances left, right and centre and characters that you will fall in love with and shed tears for throughout the series. In case you weren't convinced enough though, this is what I will be doing from now up until Friday. Enjoy!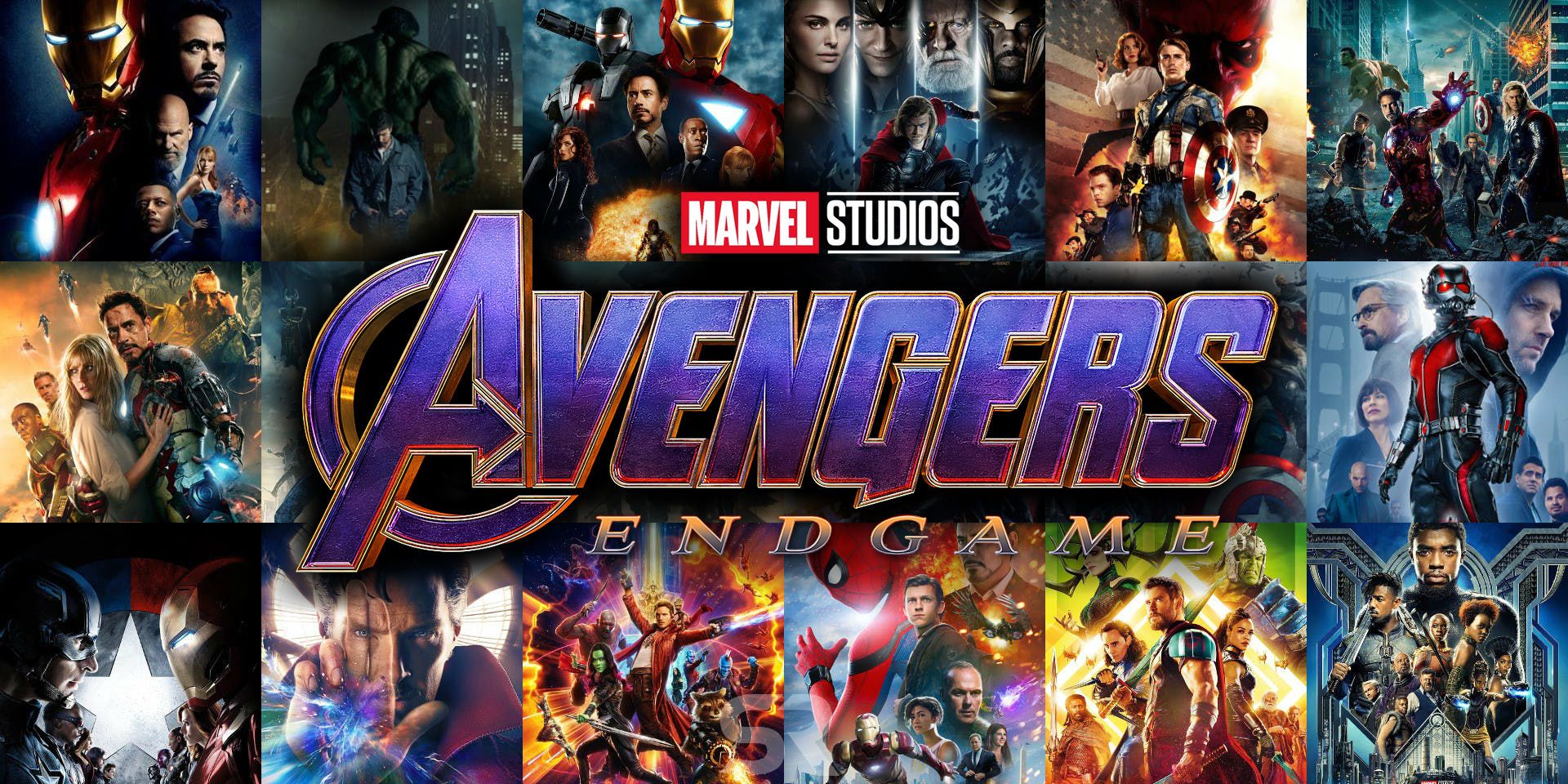 So there you have it – a list of movies for you in case you find that you don't quite know what you want to watch tonight. Now I know that movies are all about personal preference and everybody likes different things, but hopefully, if you have been looking for a movie to watch, you've at least found one from this list. If you have any suggestions or favourite movies that you'd like to share, please leave them in the comments section. I am always looking for new movies to watch or good old movies to rewatch. I hope that you've enjoyed this blog post, finding something to go with your movie night snacks, and if you haven't already, don't forget to like this post and subscribe, so you don't miss any future posts. Happy movie watching everyone!

Lots of Love
Blondey on a Mission xxx