Our world has been made so much easier because of technology and travel is no exception to this. Years ago, we would have to do extensive research before even thinking about planning a trip, and we would have to spend hours and hours ensuring that we had compared all the right hotels, gotten the best bookings possible and made sure that we had everything we needed for the trip. That is no longer the case. Now, some apps do all the work for us. You don't need to worry about travel agents or carrying large paper maps anymore because the digital world around us has got it covered. I happen to be quite a traditional person – choosing paper over tech any day of the week – but even I cannot deny how much easier travelling is when I have these apps to help me. So if anyone needs some good travel companion apps, then check out this list and see which you have and which you might need.

Google Maps
Maps are always important when you are travelling, especially if you are going somewhere unfamiliar. Google maps is one of those particularly useful ones, as it allows you to plan routes around the city (in whichever order you want), get a sense of how long it will take (which is especially useful if you are walking) and you can download these maps so that you aren't stuck if you happen to disconnect from wifi. It is always important to be able to navigate the city you are in, and Google Maps is a free and easy way to do this.

Google translate
Have you ever been travelling somewhere and felt really awkward and lost because you cannot understand any of the signs or menus or people? I'm sure a lot of us have, and that is why having a translation app is incredibly helpful. Google translate can be useful for translating a menu or street signs, by scanning them with the camera feature and giving you a rough version in your own language, but it can also be useful because even if you can't speak the native language, you can always translate the sentence and show the person you need to communicate with the translated version. It may not be technically correct, but they should get the gist of what you are saying and be able to either help you or translate what they are saying so you can understand. The only con is that this app works better when you are connected to wifi (but there is a way to download the languages), but otherwise, it is a handy app.

Duolingo
Sometimes you might feel like translating is cheating and you actually want to try and speak the native language yourself. This can be challenging though if you have never spoken it in your life and find it challenging to pick up languages quickly. Duolingo is the solution. I used this app to help me improve my french and let me tell you that it works like magic. You can pick a language that you want to improve in, and the app will give you lessons and exercises for you to grow. This app is useful for all of us, whether you want to work on becoming fluent in a language or if you just want to learn basic communication.

WhatsApp
You don't quite realise how expensive it is to call and make text messages using your phone's data until the bill arrives and then you sit with tears in your eyes wondering why you didn't use something cheaper. WhatsApp is the perfect solution. It is entirely free, and you can use it for messages, calls and even video chats. The only snag is that you need wifi, but as the world quickly develops and technology becomes more and more integral in everyday life, wifi is becoming available in many public domains, so even that barrier is no longer such an issue. If you are looking for a free way to communicate with people back home or even nearby, provided you can connect to the wifi, WhatsApp is the best and easiest option.

XE Currency
Travelling overseas can get expensive, especially if the exchange rate doesn't fall in your favour. This doesn't help when you are continually guessing how much you are spending and don't have a sense of how much things are worth in your currency. This app allows you to calculate prices with its currency converter and even compare your provider's cost to the mid-market range. This is particularly helpful because it will help you to ensure that you don't spend unnecessary amounts of money on products that you could buy somewhere else at a lower price, plus it is always useful to see how much the product is in your currency. This can help you decide whether or not to buy it because if you wouldn't buy it at that price at home, why would you buy it here? (Buying memorabilia is an exception – this is more for being economically conscious)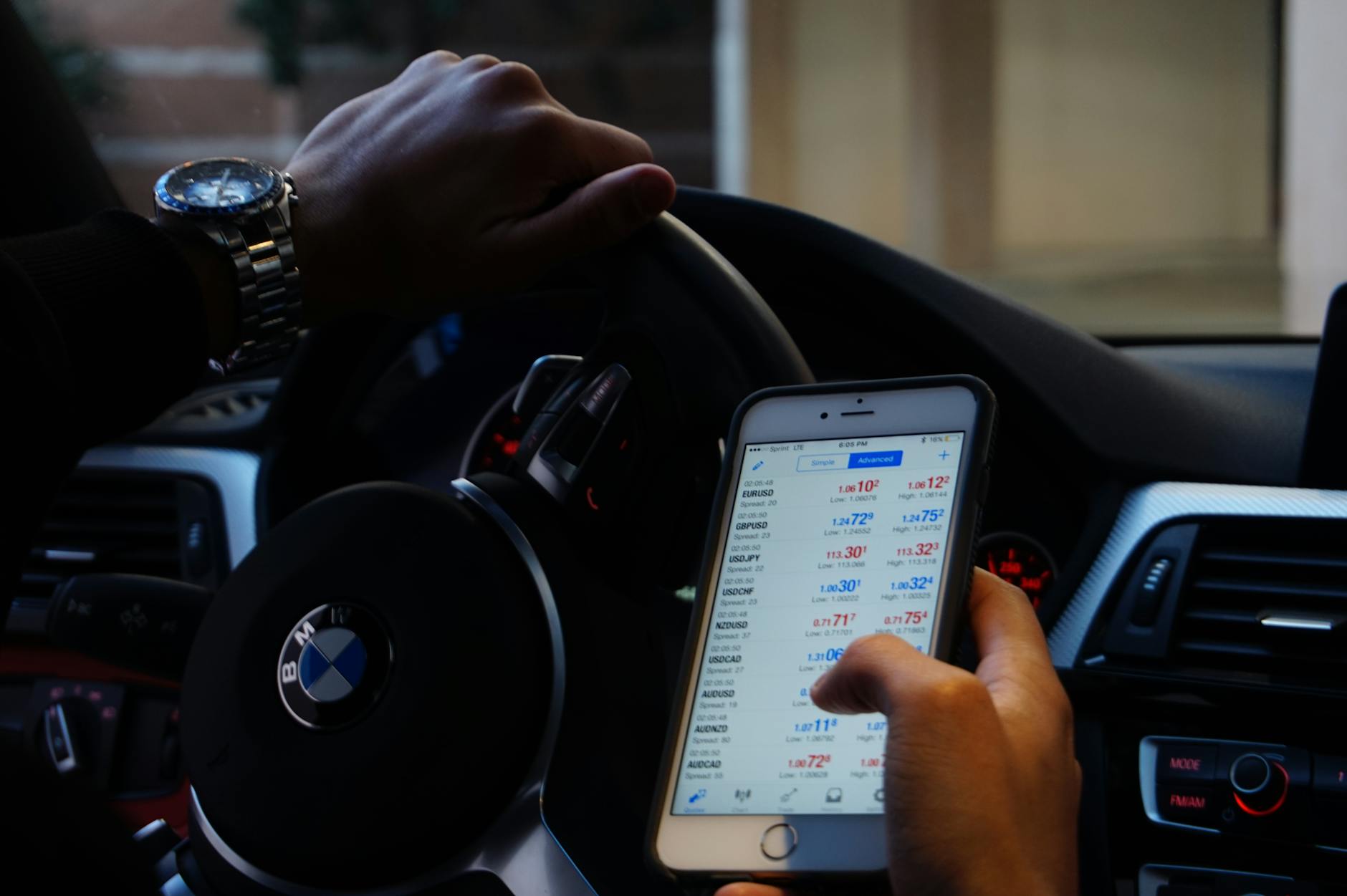 Booking.com
Booking hotels can always seem like a burden, especially when you have to face lots of websites to try and find the best deal. Booking.com is particularly helpful because it gives you a list of the available accommodation and you can choose which option suits your needs more, based on the location, price and amenities that the accommodation offers. If you are looking for a way to book hotels for your next trip, try using this website, and I'm sure you will find exactly the place you are looking for (if you have left it enough time because the more popular locations do tend to book out faster than others).

CityMaps2Go
This is another map app that I find particularly useful. Firstly because I like the features and secondly because you can never have too many map apps when you are travelling. This app allows you to download a city's map onto your phone (so that you can use it without wifi), but it also shows you the top places, tours and activities, hotels, food, nightlife, public transport options, shopping and other types of entertainment available. Another useful feature of this app is that you can save places you want to go to in a list and you will be able to get directions from there when you are out. There are a few small issues, but on the whole, it is a very reliable app that I still use frequently.

Skyscanner
Now I haven't actually used this app, but I have heard good things about it, and seeing as I don't have an equivalent app that I use myself, I thought this would be a worthwhile inclusion. What Skyscanner does is find you the cheapest options for flights, hotels and even car hire. It will show you find the cheapest month and date to fly/book and then you can select whichever option you think is best based on what comes up. I haven't needed to use an app like this as of yet, but I am planning a trip for myself at the end of the year for, and the more I hear about this app, the more beneficial it sounds so I highly recommend that you also go and check it out if you are looking for cheap flights (and hotels and car hire).

Google Trips
Another app that I have yet to use but also hear good recommendations about it, Google Trips seems to me like the free travel agent we all need and want. This neat google creation keeps all of your bookings in one place so you can keep your travelling organised, as well as suggestions for what to see and do. It shows you all of your reservations from flights to hotels, nearby things to do no matter the weather, and lists of popular day plans that include activities, food and drink and more (for those of us who may not feel inspired to plan out a whole day on our own). Another handy aspect of this google app, as with others, is that you can download and keep your trips offline so that you can always have access to your information even when you don't have wifi. One thing to think about though, is that it is challenging to create your own day plans (for those of us who prefer to choose everything ourselves, without the guidance of others) but if this isn't a problem for you, then this is another great app to add to your collection.

TripAdvisor
I love TripAdvisor. Whenever I am looking for fun things to do in an area or great restaurants to eat at, TripAdvisor is my go-to. The reason why TripAdvisor is so great is that it is not just a list of the supposed best hotels, restaurants etc. It is the advice and opinions of real people. Sometimes, even though a restaurant may look outstanding from its menu and website, it might be horrible. You'll be able to see this on TripAdvisor because of all the opinions it gives you. If I am trying to decide between hotels, restaurants or activities to do in a particular city or country, TripAdvisor is my first choice assistant for making those decisions.

Travelling shouldn't feel like a chore. It is meant to be fun. These apps do just that – they take the tedious work out of organising travel so that all that is left is for you to choose what you like and enjoy your trip. Just to be clear, I haven't used all of these apps, and I am thankful for having mostly good experiences with them (so please don't take this as me advertising for these companies – I am merely sharing with you tools that I found helpful and useful). If you have your own favourite apps that you cannot travel without, please share them in the comments section because I'd be really interested to see and compare. As always, thank you so much for reading this blog post. I hope you enjoyed and please share, like and subscribe. Happy travelling

Lots of Love
Blondey on a Mission xxx